The New York Times "By the Book Tag" was created by Marie Berg on Youtube and I was tagged by the lovely Ribbon Reviews aka Klara.  You should go check out her blog, it has such wonderful book reviews on it.  Plus she's just an amazing human being!! 😀
What book is on your nightstand now? This question is hard because my night stand is another book shelf in my house… So I have lots of books on it. The one I am currently reading on it is.  Let's Pretend This Never Happened: A mostly true memoir by Jenny Lawson.   I am savoring every moment of reading this book. I love Jenny Lawson and her candidness of the good times and bad.
What was the last truly great book you've read? Ugh again I read so many good books.  The very last great book I read was A Monster Calls by Patrick Ness. It was amazing and I can't even talk about it without giving spoilers out.
If you could meet any writer dead or alive who would it be? And what would you want to know?  I wish I had someone profound to say but let's be honest I love now authors they are my favorites. I have met quite a few of my favorites but some I haven't met yet are… Jessica Lemmon, Lauren Layne, Lori Foster, Brandon Sanderson, Brent Weeks, Pierce Brown, Jenny Lawson.. good lord the list goes on. I would like to meet Jill Shalvis again and maybe un-tongue tie myself from the last awkward meeting. 
What would I ask them… well I would probably mostly ask for pictures with them because heck yah it didn't happen if you don't have pics to prove it lol
What books might we be surprised to find on your shelf? I have book hutches for my favorite books or even signed books.  In one of these hutches I have the older version of Little House on The Prairie series by Laura Ingalls Wilder.  Why do I have these, they are the same books I used to read at my Grandma's house growing up.  I will forever cherish them.
How do you organize your personal library? My big shelves in our "reading room" are not organized in a specific way. I try to stick my favorites facing out… I don't seem to organize by author, color, or genre.  Does that make me a easy going book person or a crazy one?? I also have a book shelf stand next to my bed with mostly ARC's and borrowed books on it. Then I have three shelves on the wall in my bedroom organized sort of by genre that are my TBR shelves. 
What book have you always meant to read and haven't gotten around to yet? Anything my brother lends me haha. I also want to get around to reading the Lux series. I own the whole series and haven't read it yet! Of course I own a ton of series I haven't read yet.. again my TBR shelves are a big problem ahha.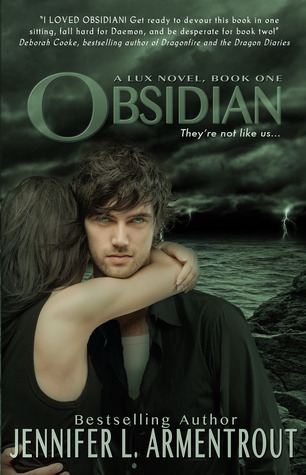 Disappointing, overrated, just not good: What book did you feel you are supposed to like but didn't?   Passenger by Alexandra Bracken. Good lord I feel awful for saying that…it really wasn't my cup of tea. I literally had to make myself finish reading it.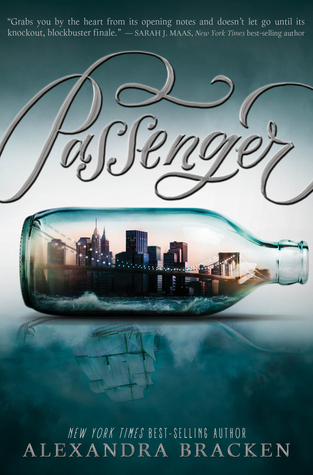 What kind of stories are you drawn to? Any you stay clear of?  I think it would be easier to say what I stay clear of… I don't really read erotica a lot, I have and some of it is good and some of it is really bad. I also don't read mystery very often, I usually figure out everything within the first couple chapters so they seem to drag for me.  I am drawn to practically everything else it doesn't matter I'll always try an author at least once. 
If you could require the president to read one book what would it be?  Honestly the way things are going in the US right now… I would recommend the constitution 😀 (Thank you Klara for that idea) 
What do you plan to read next? Mad Scientist and I are currently working our way through Miss Peregrine's Home for Peculiar Children by Ransom Riggs We are reading it out loud to each other every night and we are both enjoying it. After I'm done with two other ARC's I think I will try to get back to one of the series I started and haven't finished yet. 
Who do I tag??? Everyone! I'm not sure who has done this or not but if you want to do it go for it!!! Thank you Ribbon Reviews for tagging me to do this it was fun